2016 Search for Miss Teenage Canada has officially begun
As a Regional Delegate from Red Deer Alerta, representing all of south central Alberta. I arrived in Toronto at 1:00 p.m and fell in love with the city right when I first laid my eyes on it.
At 6:30 pm we entered into the top floor ballroom at the Airport Holiday Inn in Toronto to attend the Opening Ceremonies of the 2016 Search for Miss Teenage Canada.   I was feeling more excited then any other day in my life! Surrounded with beautiful ladies and all these amazing sponsors ready to teach me about their products just started my engine and I was ready too go!!
The party was enthusiastic, cameras flashing everywhere around me. All of the sponsors were amazing and their products all blew me away! The energy in the room was outstanding, smiles all around and everyone was having an absolute blast. There couldn't of been a b
etter way to kick off such an amazing week with a perfect sponsor party like MTC hosted! All the girls are stunningly beautiful inside and out. Everyone is pampered head to toe but even better then that, is each and every single girl has the sweetest and most caring personality over any other girls I have ever met! We all have so much fun and share memories that will last us for a life time. The beautiful Miss Teenage Canada banner was a huge hit for taking our pictures and I highly recommend them for any event you are planning on hosting. They draw attraction and it is a great was for media advertisement.
ARCHER DENTAL
There was a good selection of high quality Oral B traveler's toothbrushes specially monogrammed from Archer Dental because they care about our oral hygiene when we're away from home competing for a crown. Dental care is something that is very important too me, I had braces for three years and after those years I have been a crazy dental chick. My smile is known as one of my best qualities and I like to keep those teeth looking pearly white for the camera. Little tip from me to you, brush your teeth with baking soda before photo shoots of events to keep your smile extra white and always keep a toothbrush in your purse because it will always come in handy!!
NUVANGO
Nuvango created a shareable moment center by offering up some designer clothes and a full length mirror. This is a girl party mainstay. Visiting the Nuvango headquarters is most definitely going to be one of the highlights of this trip for me. I was so inspired by their trendy work and how beautifully unique their studio was. If you are looking for a career in design and fashion I highly recommend you check out their internship program because their work is absolutely unreal and you will not be disappointed!!
#nuvango #nuvangostyle
V.P.I. CANADA
There were free designer sunglasses from V.P.I. Canada, one pair for each regional delegate and were they ever stylish!!!
I found my pair of  sunglasses at….https://www.vpicanada.ca/SUNGLASSES/style-1003/ and they are on sale online for only $28.00 plus shipping an
d handling. Trust me they are so worth the order ladies and gentleman, these sunglasses are great quality, long lasting and will make you look super stylish. Thanks VPI Canada- I'll make you proud!!
Here's a couple pictures of me wearing my awesome new shades at the party with one of my beautiful pageant sisters "Miss Teenage Red Deer County."
RIMMEL LONDON
Rimmel London provided a surplus of products for our wonderful welcome bags. They set up a professional make-up station with lots of extras for us to try out and experiment with. A lot of fun happened here throughout the evening. Find the team on Instagram & Twitter: @rimmelllondoncan, and on Facebook: https://www.facebook.com/RimmelLondonCanada
HASHTAGIO
Hashtagio is a Social Media Aggregator and User Generated Marketing Platform that was at the show collecting all our social media tagged with the #MissTeenageCanada2016  and then projecting it live at the party.  Even better, they make a single feed URL to which our parents and friends can subscribe to follow along in real time as we experience all the different activities here in Toronto.  And the mass of spontaneously issued images and text from all 65 delegates will be archived on this page in the Miss Teenage Canada main site and on the Miss Teen Canada Blog Network / Search for Miss Teenage Canada 2016.
SWEETS CANADA
Sam Dhutia from Sweets Canada was at the party doing chocolate tastings and let me tell you…I happen to have the biggest sweet tooth so this sponsor booth was definitely one of my favourites. Sam made a very informative and delicious chocolate tasting exhibit and each and every taste was more delicious then the one before!! After each sampling he generously gave out gourmet
chocolate bars , and or edible flower chocolate bars, depending on each delegate's individual preferences, as discovered during the tastings which was all for my but unfortunately I had to settle with only one!
http://sweetscanada.com/product-category/gourmet-chocolate-bars/  This is the link to Sweets Canada's website where they will sho
w you all their amazing and delicious gourmet chocolate bars. If you have a weak spot when it comes to chocolate…then let go of your will power and try these amazing chocolate bars! They are so worth doing the squats  and sit up after mat
h…trust me and buy yours today!!
Sweets Canada is on Twitter @SweetsCanadaCA and so is their parent company Q Foods Canada which tweets from @QFoodsCanada
SALLY HANSEN
Sally Hansen provided their wonderful products for gift bags and dispensed products which made all of us girls feel even more glamorous and beautiful! There was  a make-up station at the welcome party where we could sample and test all their hottest products!
Check out their website at: https://ca.sallyhansen.com/
Instagram & Twitter: @sallyhansenca
BRADLEE RYALL GOF ACADEMY
Another fun exhibit at the Opening Night Sponsors' Party was from Bradlee Ryall Golf Academy which teaches golf lessons at six golf courses west of Toronto.
On Weds July 20th we're all going to the golf ac
ademy to play a one-hole golf game for two ladies golf jackets (which are prizes from SWING active wear) at the end of our group lessons on two different courses.  Here at the party there was a live mini golf attraction set up for us to practice our pu
tting. I am super excited to be able to go and play golf with all my ladies. Both of my older siblings went to the states on full ride scholarships for golf and I also work full time at a golf course to the game means a lot to me and I also find it super fun!! It is going to be such a great experience!
ARCHER'S ARENA
At the party there was a bow and arrow that had a big fluffy marshmallow on the end of it so don't worry!! We all got too take turns trying to hit a paper target that was setup in the ballroom.  Pretty soon we will all be playing Archery Tag in Toronto at Archers Arena on Thursday July 21st
2
016.  This is something that I am super excited to do! I always love too try new things that I have never learned before. Fingers crossed I am not partnered with Kendal for Archery tag or she might try and knock me out of the completion like the photo on the right!!!!  That night, be sure too look for the hashtag #archerytag too see all of us crazy girls perform some archery skills!
 BATA SHOE MUSEUM
We'll be visiting the Bata Shoe Museum on Tuesday, July 19 at 11:30 a.m.
@batashoemuseum   and they collect images marked #batashoemuseum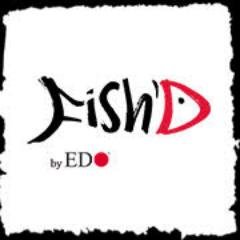 Fishd By EDO
instagram/twitter/facebook: @fishdbyedo
YOGEN FRUZ
Provided $15 coupon which we will be giving to the Miss Teenage Canada 2016 prize pack
http://www.yogenfruz.com
https://www.facebook.com/yogenfruz
https://twitter.com/yogenfruz
https://www.instagram.com/yogenfruz/
Storia PR Inc.
Delegates are especially advised to seek out and introduce themselves to Daphna and Karen Nussbaum fro. These lamdies are part of the 2016 Search for Miss Teenage Canada experience and will be retweeting and amplifying much of the media we make, everywhere we go.
https://www.facebook.com/storiapublicrelations
@StoriaPR,  https://twitter.com/StoriaPR
https://www.instagram.com/storiapr/
Tagged with:
Archer Dental, Bata Shoe Museum, Blog Assignment 3, Bradlee Ryall, designer sunglasses, Edo,fashion clothing, Hashtagio, Hotscript, influencers, Miss Teenage Canada 2016, Nuvango, Sponsors' Party, Sweets Canada, V.P.I. Canada